Gender & Sexuality Learning Series : Rethinking Sex
October 12 @ 1:00 pm

-

2:30 pm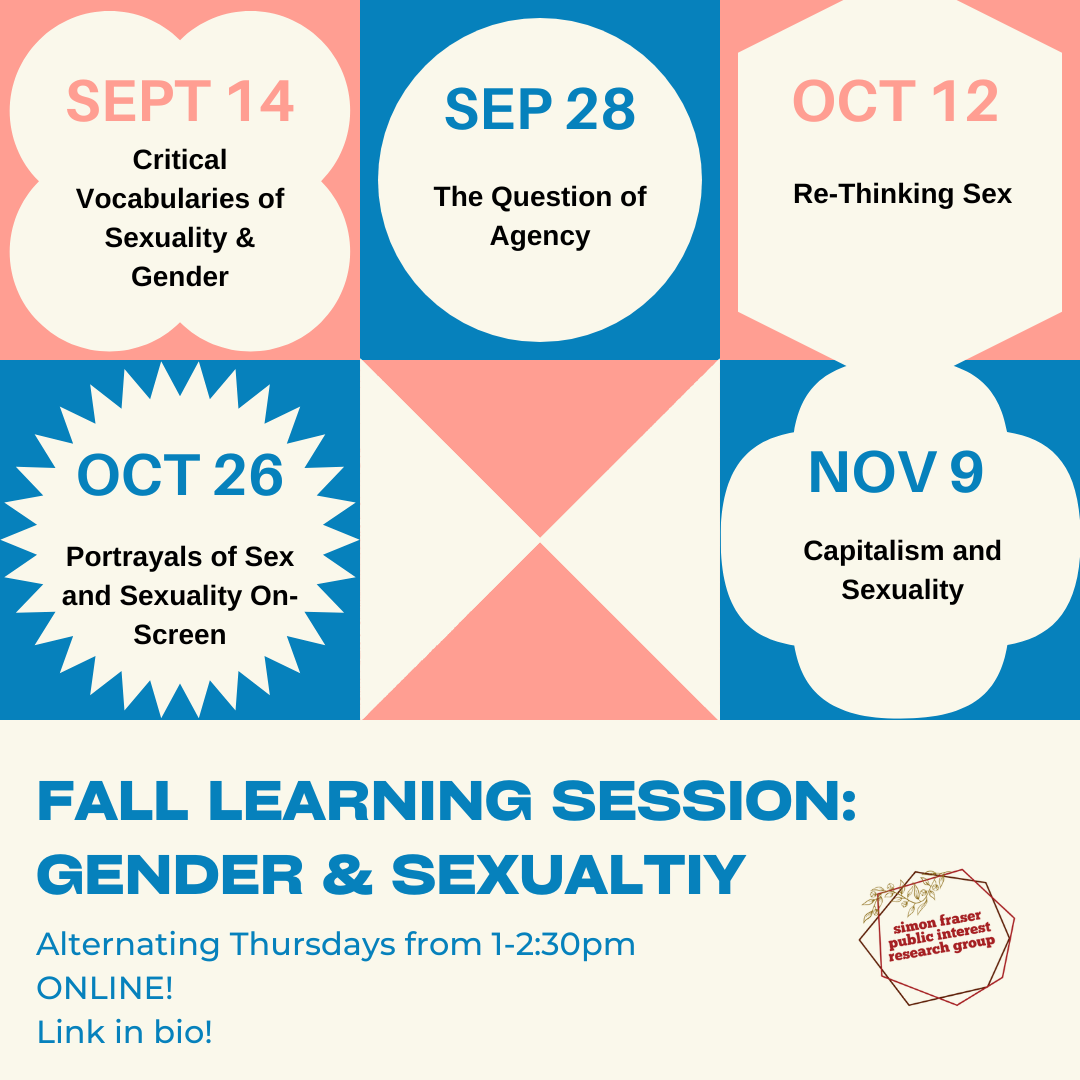 Join us for a workshop series over the fall to unpack key languages that we use in our writing, research, and dialogues of academia on topics of gender and sexuality.  To register for this series (which you can join in full or by session), please fill out this form!
These events will take place bi-weekly online beginning on Thursday, September 14 from 1-2:30pm 
In these workshop, we'll have the chance to explore the nuances of terms and deepen our understanding of them. We'll also discover how language can both reflect and shape our attitudes towards sex, gender, and sexuality, and explore ways to use more inclusive language in our lives. Topics include: critical vocabulary of sexuality and gender, the question of agency, rethinking sex, portrayals of sex and sexuality on-screen, and capitalism and sexuality. Please find the dates and sign up for the sessions you are interested in below.
About your Facilitator:
We have these sessions run by our Co-Director of Research and Education, Hannah, who holds a Masters' Degree in Gender, Sexuality, and Women's Studies from SFU. She thrives on community work and on various ways in which she can support and care for the members of SFPIRG. Having been a teacher for over ten years, Hannah loves to organize events and facilitate workshops for students in order to help them find calm in a chaotic world and resist the systems that actively oppress our bodies. She loves to find new ways to practice self-care and active rest both for herself and for practicing it with the community.
Thank you wanting to join us for this important discussion!