Radical Reads: We Measure the Earth With Our Bodies
October 5 @ 8:00 am

-

5:00 pm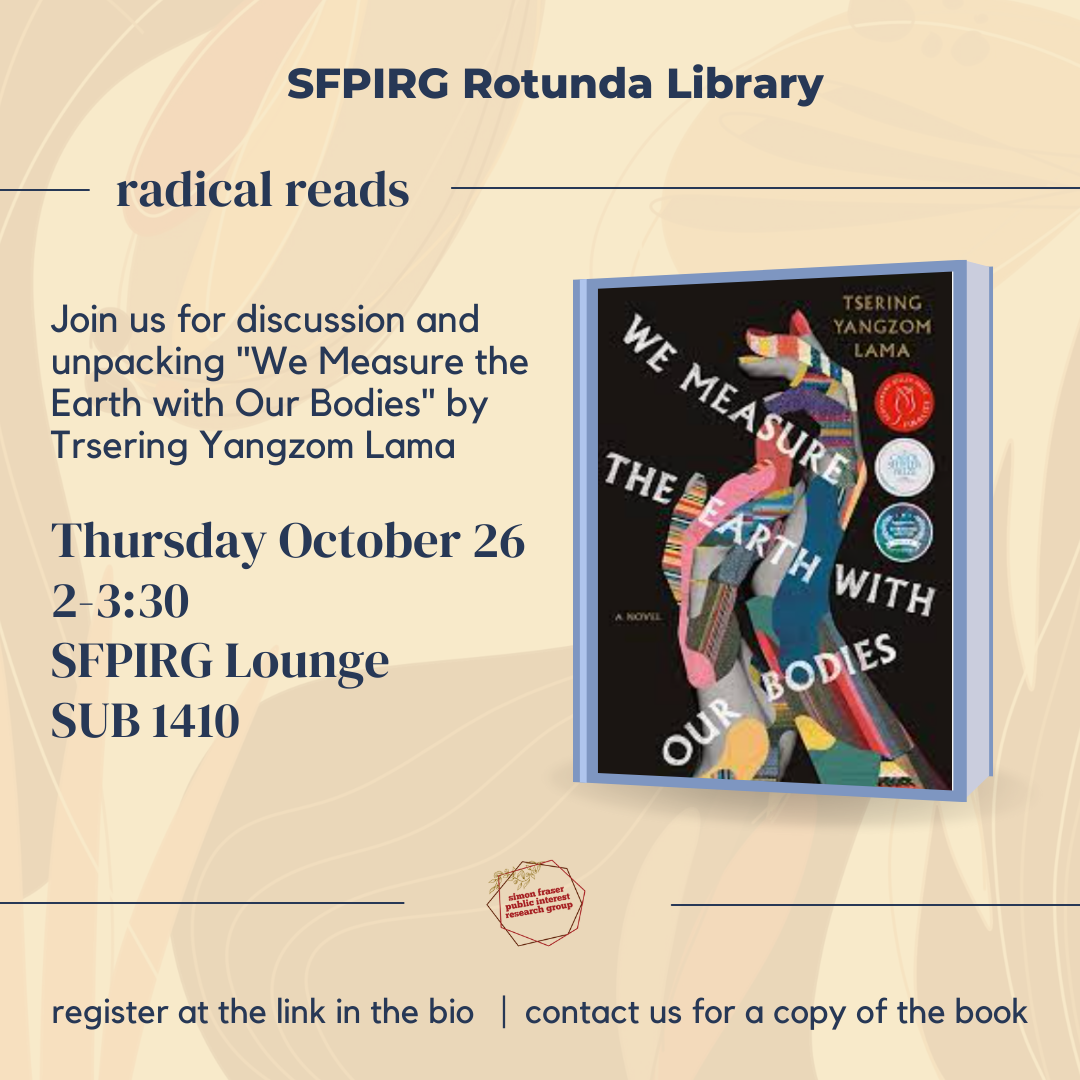 Join the SFPIRG Rotunda Library for this radical reads session where we will be discussing the magnificent novel "We Measure the Earth with Our Bodies" by Tsering Yangzom Lama.  We are excited to host this session that digs deep into colonisation, displacement, and identity. Register for the event here.
During the course of this session our Rotunda Library work study students and staff will be leading participants through discussion questions. 
Do not feel like you have to read the entire book for this discussion to be impactful and relevant! 
Also, if you cannot afford to buy a copy of the book, please contact us at engagement@sfpirg.ca or visit us in the office and we can work on sourcing you a copy. 
We also encourage you to listen to
this interview
 with the author to learn more about the story and themes, which will provide you a good base to join the discussion from if you don't have time to read the book (or in addition to the book)!
This will be an in person discussion on October 26 from 2:30pm-4pm in the SGPIRG Lounge SUB 1410. This is a masked space with many types of seating for any body that might be there. We are not able to offer ASL for this event. If you have specific accessibility needs, please let us know so we can work to meet them.