What to do about wellness checks : The trouble with Police in "Wellness Checks"
October 14 @ 2:00 pm

-

5:30 pm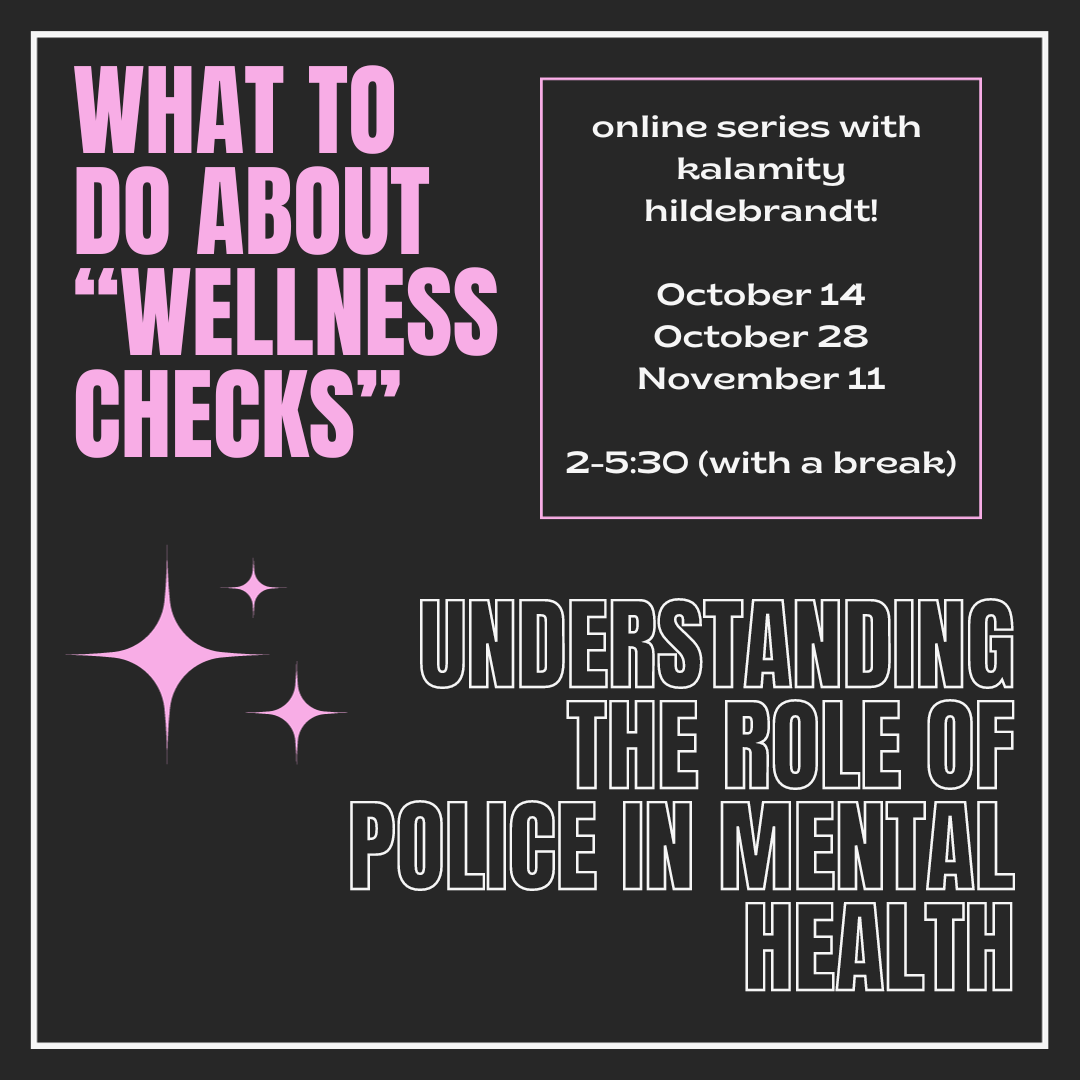 Join SFPIRG for a workshop series that will explore the violent reality of police "wellness checks" and our current social responses to people experiencing mental health crises. Through this series, we will build an understanding of police violence when responding to people in crisis, proposed psychiatric responses as alternatives to police, and also start to explore possible alternatives.
These online sessions are free and open to anyone. Feel free to attend any or all three offerings.
The trouble with Police in "Wellness Checks" Saturday October 14, 2-5:30 (break included)
Our first session will let us dig into the idea and role of wellness checks in mental health crises,  the role of police locating wellness checks and other mental health issues, as well as locating this issue within broader concerns about the nature of policing.
Register here.