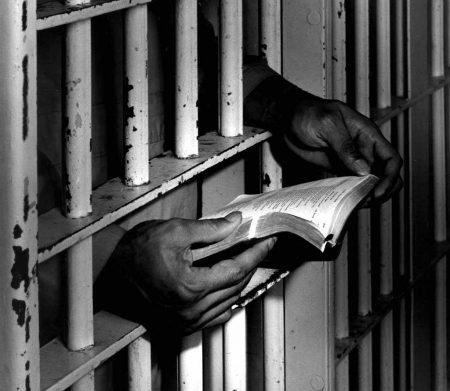 LFTI is a nationally-recognized project where student researchers respond to research requests from prisoners that was founded in 2004 through the Capilano Student Union's Social Justice Committee. In 2007, LFTI moved to SFPIRG as an Action Group and in 2009 became a permanent SFPIRG project. LFTI has since expanded to provide services across Canada and the US. Our volunteers have responded to over 1,000 information requests. from 2020-early 2023 the program was sleeping due to the limitations imposed by COVID-19, but we are excited to be waking it up again!
In this program, student researchers respond to requests for research and information that we receive from imprisoned peoples. Requests for information are as varied as those who write in. This may include seeking access to academic articles, song lyric requests, answering questions about research design, information about college admissions, information about local legal services they need to access, and more. 
We will be bringing on a student cohort for the Fall 2023 term for training in late September – recruitment does happen by term and we cannot train students who come in mid-term at this time. Therefore, please apply by September 21.  If you miss this deadline, we will be bringing on another cohort of new students in May of 2023.
What to expect:
the program is intended to provide information to inmates that feeds the imagination of people imprisoned and/or research directions, thus improving their quality of life on the inside

this program includes a 1 hour online orientation with additional opportunities for training throughout the term

students can spend 1 – 10 hours per week responding to requests from imprisoned peoples so it is flexible to meet your needs and schedule

student researchers are expected to respond to requests with care and empathy

this program is undertaken from an abolitionist lens as well as a social justice practice that recognises everyone's dignity and right to information

this program can be adapted if you are a student who attends university online or if you are a member of the community outside of SFU

this is often subjective, sad, or traumatizing volunteer work for communities most impacted by policing and imprisonment. SFPIRG is committed to supporting student researchers in doing this work whether it be ensuring access to resources or providing direct community care.
Main Goals
To educate SFU students, in an informal way, of some of the challenges faced by inmates
To battle the stigma associated with offenders and the criminal justice system
To provide information important for reintegration into the community
To provide information to inmates that feeds their imagination, thus improving the quality of life on the inside
To develop relationships between those serving time and the wider community
Become a Student Researcher
SFU students have amazing access to information through the internet and library services – put them to use by becoming a research assistant for someone on the inside! There is no minimum time commitment to volunteer with the project and most of the work can be done from home.
Interested? Please complete this form
Prisoner with a Research Request?
Send a letter detailing the request to:
Letters For The Inside
c/o SFPIRG
SUB 1410-8888 University Dr
Burnaby, BC V5A 1S6
Coast Salish Territory