Usamah Ansari Creative Justice Award Deadline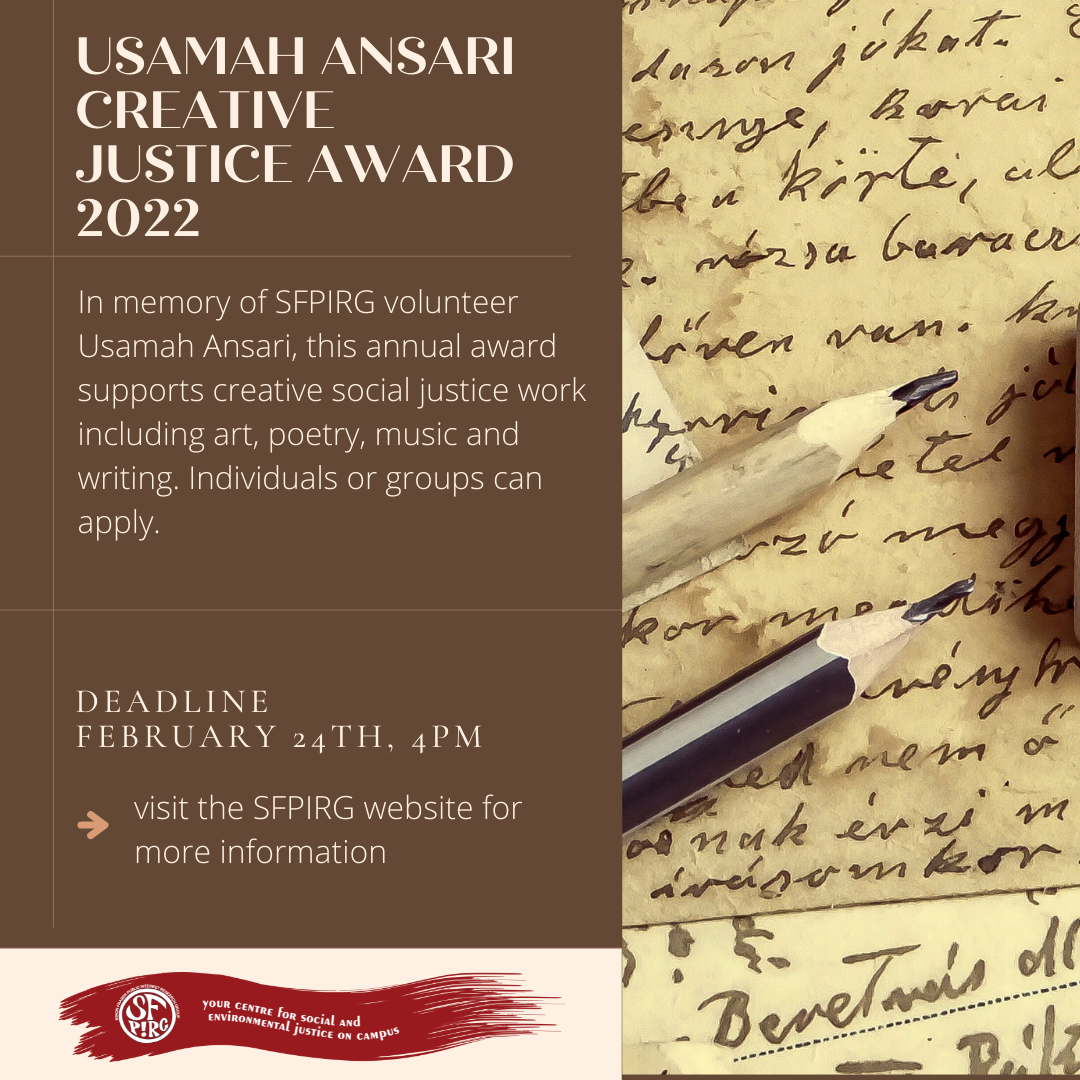 One way that SFPIRG aims to fulfill our mandate is by making funds available to be granted to individuals or organizations engaged in local, grassroots social and environmental justice work. Every year, $500 is set aside for the annual Usamah Ansari Creative Justice Award.
In memory of SFPIRG volunteer Usamah Ansari, this annual award supports creative social justice work including art, poetry, music and writing. Individuals or groups can apply. Priority is given to communities of colour, refugees and youth. The 2022 application deadline is Thursday, February 24 at 4pm. Make sure to apply early!
Applicants are encouraged to read some of Usamah's work, to help understand some of his spirit, and the nature of his work.
Barbaric Brown Men and Civilized White Ladies
Here is the 2022 Usamah Ansari Creative Justice Application Form. 
Please fill this out as a word document and send it to Susan at admin@sfpirg.ca by February 24 at 4pm.