SFPIRG 2022 Annual General Meeting
February 16 @ 5:00 pm
Free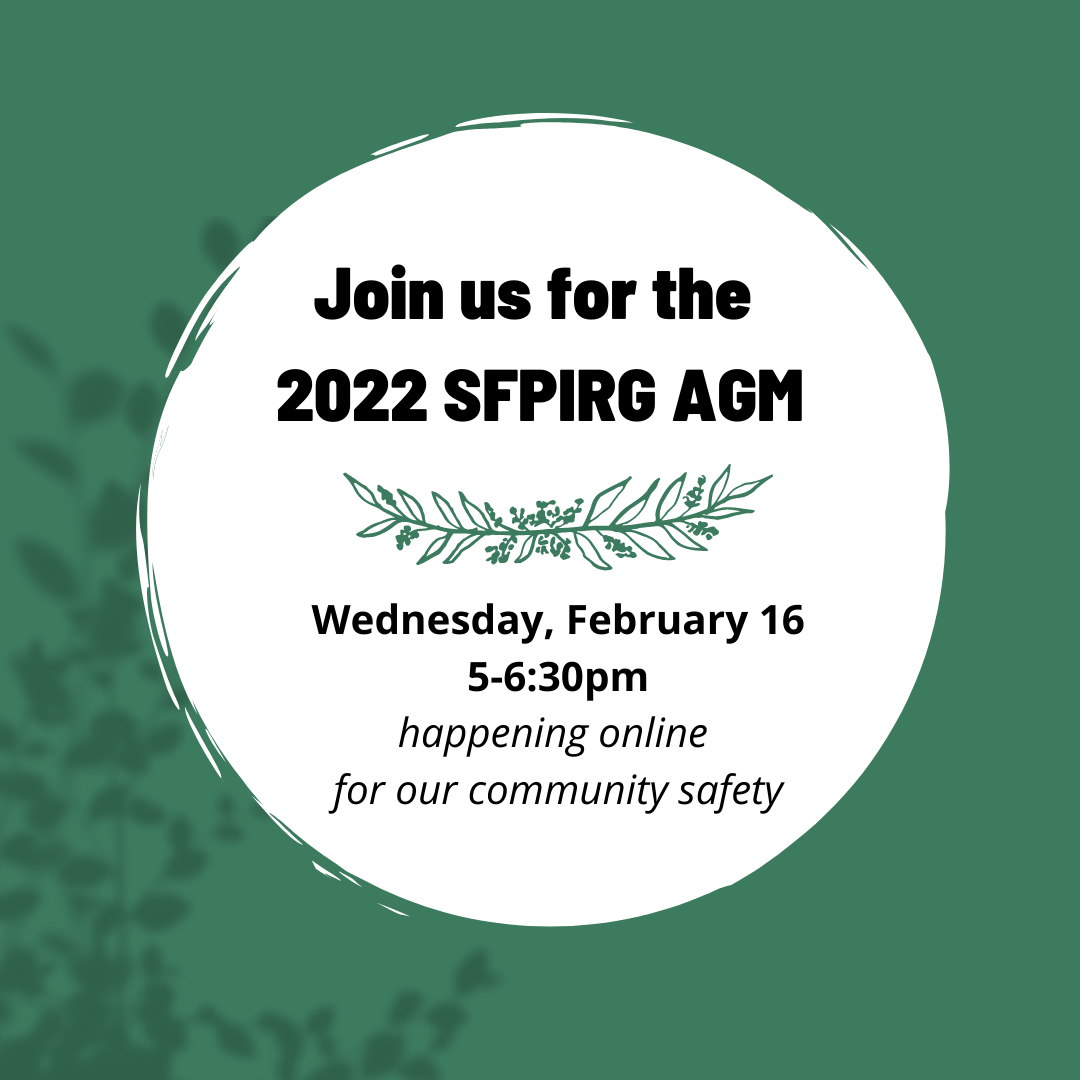 Join SFPIRG for our Annual General Meeting!
Every year we gather together as an organisation to think about where we have been and where we are going. This is an opportunity to recongise amazing community work we have supported and led, talk about finances and funding of a non-profit organisation, and recongise the work we have ahead.
Here you can find the SFPIRG 2022 AGM Agenda, which includes the review of our annual report and budget, as well as the chance to give feedback on a new name for the PIRG! Stay tuned for the Annual Report documents.
This year, our AGM will be occurring digitally for the safety of our communities and accessibility of those who are immuno-compromised. To register your attendance at the SFPIRG Annual General Meeting please fill out this form.