SFPIRG 2023 Annual General Meeting
February 15 @ 5:00 pm

-

7:00 pm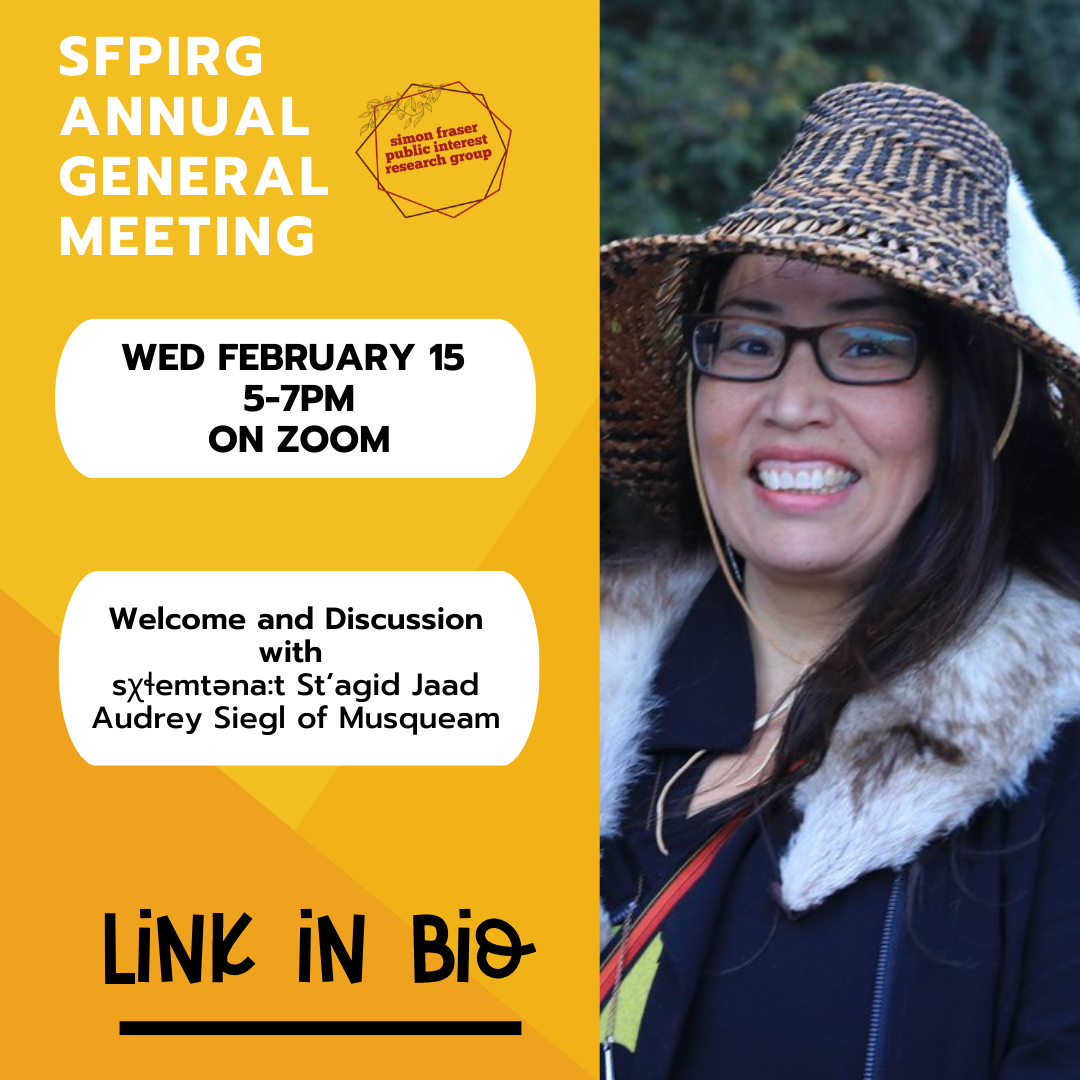 Join SFPIRG for our Annual General Meeting!
Every year we gather together as an organisation to think about where we have been and where we are going. This is an opportunity to recognise amazing community work we have supported and led, talk about finances and funding of a non-profit organisation, and recognise the work we have ahead.
As a student-funded organisation, we love opening up our doors to share the work we have done together as a community! Every year at our AGM we review what we have done in the past year, reflect on what works, what doesn't, and think through how we use student funds to fuel change in the world – and in students! This year, we ware excited to be joined by sχɬemtəna:t St'agid Jaad Audrey Siegl of Musqueam Nation to welcome us to the territory and discuss how we move from territorial acknowledgements to LandBack and Indigenous sovereignty.
Once again, we will be hosting this event online for the safety of the communities we work with. We will not have ASL available for this event, but will have closed captioning available. We are also committed to making spaces emotionally accessible for folks, which includes supporting generative conversations (even/especially when its difficult) and providing trigger warnings. If you have other accessibility needs we can work to meet, please let us know by emailing Chantelle at engagement@sfpirg.ca
We will be updating the meeting documents as we get them prepared: