Fat Camp 2017
August 12, 2017 @ 10:30 am

-

5:30 pm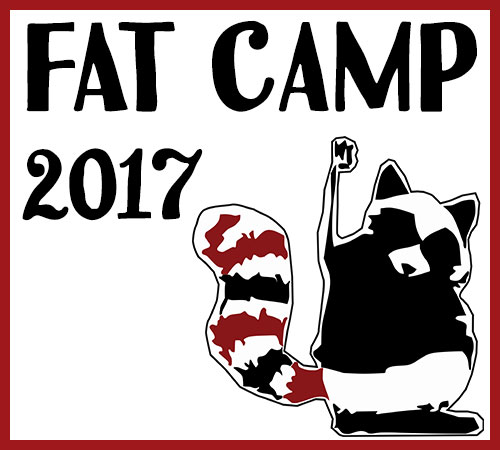 Building Fat Resistance!
Building Fat Capacity!
Building Fat Community!
REGISTRATION LINK: Coming soon!

Join Fat Panic! Vancouver, SFPIRG and PeerNet for a day of dreaming, scheming and organizing as we explore possible healing and resistance strategies that we can enact, as individuals and with others. What can we create that will support fat people in our community to not only survive, but heal and thrive? What actions can we take, collectively and/or as individuals, to push back against the forces of anti-fat evil? How can we gather and share resources – energy, time and money – to support these efforts?
Please note that as part of the work of this day, Fat Panic! will be seeking donations. We ask that folks with sufficient income, who want to see more fat organizing and community building, donate what you can; given our social reality, these things can't really happen without funds. We also ask that people who are struggling financially, especially fat working class and poor people, consider saving your resources to support your own well-being, though we respect that people from working class and poor backgrounds often are the ones who contribute a disproportionate amount to grassroots community organizing.
We hope to obtain funds that will allow us to A) provide some form of honoraria to Fat Camp organizers who are not already being paid for their time, and B) to build a fund that would be available to support one or more of the project ideas that come out of this day, with priority going to ensuring that these projects have the necessary funds to ensure maximum accessibility.
Further event details to come!
ACCESSIBILITY INFO
ASL is being booked for this event. Please register by July 27th at noon to confirm your attendance. If no confirmations are received by July 27th at noon, ASL interpretation will be cancelled.
More access info to be posted soon!