Our Vision: To tell untold stories by actively engaging with marginalized voices through classical and contemporary literature.  
___________________________________________________________________
My Conversations with Canadians
by Lee Maracle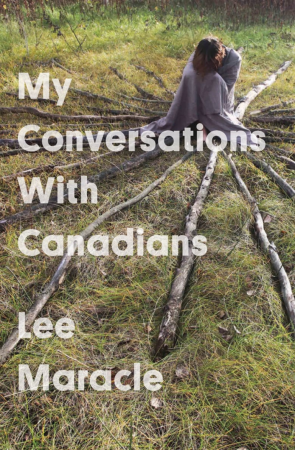 Twenty-six year old Lee Maracle was asked a question, a question that initiated a life-long journey.  A question that forced her to explore not only herself and her life story, but the history of a nation. As an Indigeneous woman, Lee Maracle's experiences with segregation, citizenship, prejudice and reconciliation were that of an insider. An insider without a voice. 
My Conversations with Canadians is a product of deliberate contemplation, analytical reflection, and valuable subjectivity. Through accessible prose, she answers questions pertaining to her life not only as an Indinegous woman but also as a leader, mother and Canadian.
Throughout her work, Lee Maracle presents to us a vision, one that imagines a nation that is indivisible and inclusive. We cannot begin to understand the humans of Canada without first critically considering how and why their social realities are inevitably shaped by the history of Canadian institutions, laws and policies.
Learn more: 
https://indigenousstudies.utoronto.ca/person/lee-maracle/
https://www.cbc.ca/books/my-conversations-with-canadians-1.4232724
Indigenous Healing: Exploring Traditional Paths
by Rupert Ross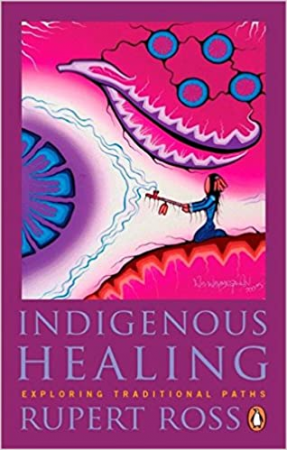 What does decolonization mean? Rupert Ros, explores the answer throughout Indigenous Healing: Exploring Traditional Paths.  How can we begin to understand the processes of colonialism as Western and Indigenous communities continue to collide today?  Ross presents to the reader: the social realities of the Indigenous people of Canada. What is Indigenous healing and why is important in the context of colonization for all Canadians?
We are presented with a relational understanding of justice through Indigenous knowledge. One solution lies in the realm of Indigenous healing. How can healing revive and renew a culture? How does healing challenge settler colonialism? How can healing liberate all Canadian communities as we reconnect with our Indigenous hosts in the land we call home?
Throughout his meticulously articulated and well sounded work, Ross presents to us a solution: one that sees light in every movement and hope of rekindling a culture, that remains strong, if we only learn to see and heal.
Learn more:  
https://www.strongnations.com/gs/show.php?gs=3&gsd=4807
https://directionjournal.org/45/1/indigenous-healing-exploring-traditional.html