What to do about wellness checks : Peer Support, Mutual Aid and Community-Based Organized Care as Alternatives to both Police "Wellness Checks" and the Mental Health System
November 11 @ 2:30 pm

-

5:30 pm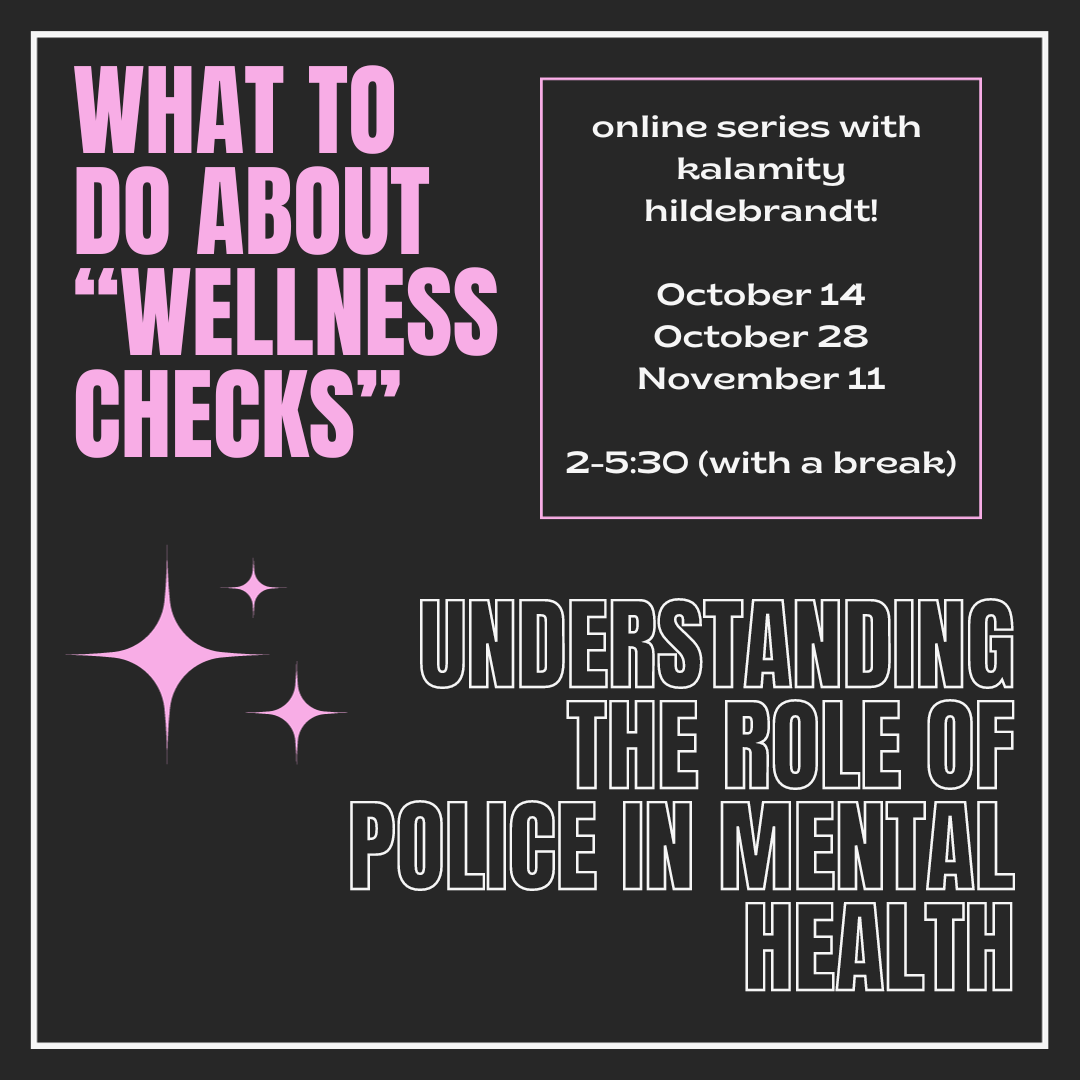 Join SFPIRG for a workshop series that will explore the violent reality of police "wellness checks" and our current social responses to people experiencing mental health crises. Through this series, we will build an understanding of police violence when responding to people in crisis, proposed psychiatric responses as alternatives to police, and also start to explore possible alternatives.
We have been discussing the problems with both police "wellness checks" and with the mental health system as it is presently. There is no question that people in mental health crisis need support. But what kind? And who can provide it? Can we build alternative sources of support, and are there ways that we could shape our society to help more people avoid entering into crisis in the first place? These are some of the questions we will explore in this workshop, while also looking at possible alternative approaches and discussing what might be possible here.
Register for this session here.