What to do about wellness checks : Are Mental Health Professionals the Best Alternative to Police "Wellness Checks"?
October 28 @ 2:30 pm

-

5:30 pm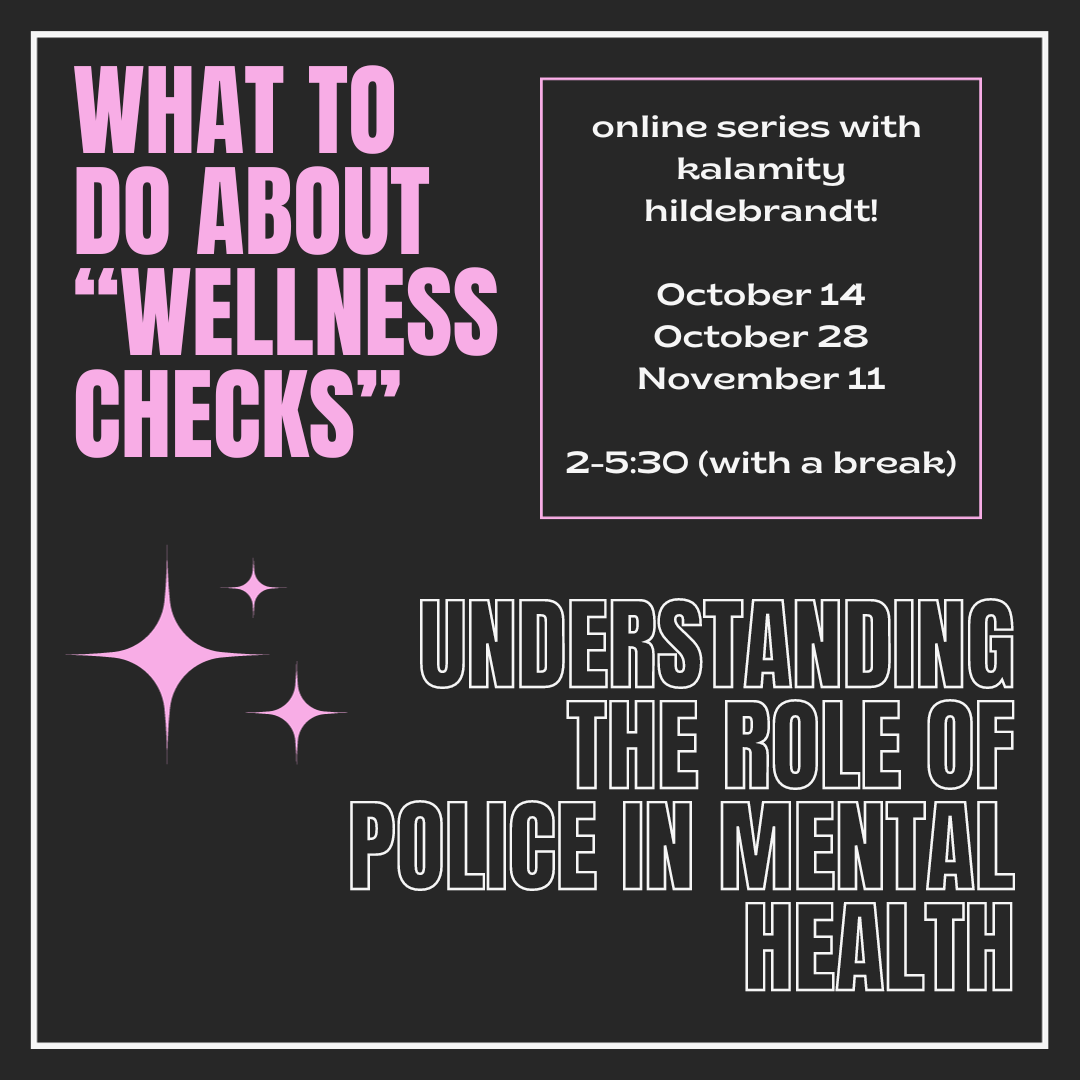 Join SFPIRG for a workshop series that will explore the violent reality of police "wellness checks" and our current social responses to people experiencing mental health crises. Through this series, we will build an understanding of police violence when responding to people in crisis, proposed psychiatric responses as alternatives to police, and also start to explore possible alternatives.
These online sessions are free and open to anyone. Feel free to attend any or all three offerings.
Many of us are aware that when the police conduct "wellness checks" or otherwise engage with people experiencing mental health crisis, all too often they end up killing or violently assaulting the person in need of care. A commonly proposed and practiced solution is that mental health professionals, with or without an accompanying police officer, should replace an exclusive reliance on the police, and that psychiatric care is what is needed. Let's explore these proposed solutions, and consider whether there might in fact be a better option if our goal is to promote safety, healing and mental wellbeing for all.
Register for this session here.