Equity, Diversity & Inclusion Workshop
October 20, 2018 @ 10:30 am

-

5:30 pm

Free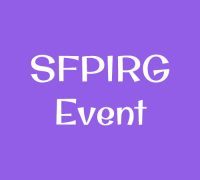 Take part in a day of facilitated discussion and practical skills building to gain a better understanding of oppression and ways to stand up for yourself and others when you see it playing out in daily life. This workshop will take a "no blame, no shame" approach to the issues. People of all levels of familiarity with anti-oppression work are welcome.
Explore questions like:
What is oppression?
What forms of oppression exist?
Is there such a thing as "reverse oppression"?
What do terms like intersectionality and privilege mean?
Where do I fit into all of this?
How can I work for change?
Accessibility Info:
*UPDATE* ASL interpretation is booked and confirmed for this event, and will be provided by Lisz and Larissa.
The event space is wheelchair/scooter accessible with access to an accessible washroom nearby.
A gender-neutral washroom is available just down the hall from the event space.
In order to enable people to attend without experiencing hardship, Compass tickets and money for dependent care (this can include childcare, eldercare, etc.) are available upon request. Please email admin@sfpirg.ca with inquiries.
While we cannot ensure a fully scent-free event in this setting, we're aiming to create a scent-reduced environment by not bringing additional scents into the space. Exposure to laundry products, colognes, hairspray, and many other scented products can trigger serious health reactions in individuals with asthma, allergies, migraines, and/or chemical sensitivities. We ask that you not wear/ apply/ or bring any scented products into this space. If you do so, we may need to ask you to leave so others can safely stay in the space. If you find yourself being impacted by someone's use of scented products during the conference, speak with any one of the organizers. We know that this can be a big step for many people. As Leah Lakshmi Piepzna-Samarasinha says in Fragrance Free Femme of Colour Realness, "Cutting out scents may seem like a pain in the ass, but it means that awesome, ass-kicking community members you love can attend events you're at and make out with you without having seizures, throwing up or otherwise getting really sick." Please, bring your amazing self, and keep the scents at home!
(More info here: http://thinkbeforeyoustink.com/howtogofragrancefree.html,http://www.brownstargirl.org/blog/fragrance-free-femme-of-colour-realness-draft-15, http://eastbaymeditation.org/accessibility/scentfree.html)
The event is nut-free and peanut-free. Absolutely no nuts or peanuts will be permitted within the event space in order to create an allergen-free environment for all participants. This includes (but is not limited to) products like hazelnuts, cashews, almonds, coconuts, walnuts, coconut oil, coconut milk, and peanut butter.
If you have any other allergies or sensitivities that we need to know about so that you can participate fully and safely, please let us know at admin@sfpirg.ca.
Some folks are sensitive and/or get sick from electromagnetic frequency radiation (EMF). This can include radiation from cell phones, Wi-Fi, fluorescent lights, and more. SFU Burnaby has Wi-Fi set up throughout its campus, including in theevent space. In order to reduce EMF exposure, we will strive to minimize fluorescent light usage and utilize natural lighting whenever possible.
If there is any other way we can make this event more accessible for you, please let us know at admin@sfpirg.ca!
---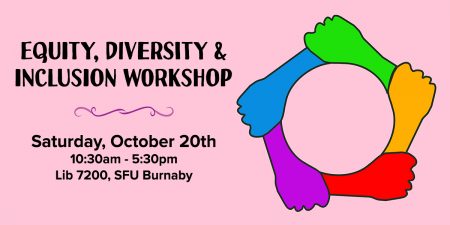 Tickets are not available as this event has passed.